Back to all star bios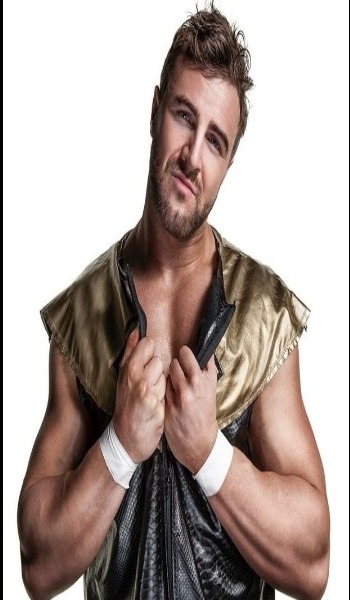 Name
Nathan Cruz
Height
6ft
Weight
213lbs
From
East Riding of Yorkshire
Signature Moves
Showstolen Mark 2: (psycho driver), Showstolen (firemans carry Michunoku driver), Executive suite: Hangman Lungblower
Companies
NGW:UK 2008-present, Progress Wrestling: 2012-2017, All-Star Wrestling UK (2010-2017), WS:France (2012-2014), WWE, NXT, ICW, EVOLVE, FFP, PWX, CZW, Rockstar, IWA:MidSouth, GFW, Maximum Wrestling-Germany, Dansk Pro Wrestling, EPW- Italy, 3CW, HOPE, Southside, IPW:UK, WAW, Five Star Wrestling, Empire Wrestling
Career Highs
3 time and current NGW:UK Champion, 1st Progress Champion, 2 time Progress Tag Team Champion, At 19 was the youngest full time pro wrestler in the UK at that time, Smackdown Tag Team contest November 2014, NXT contest against Elias October 2016
It's very rare to see Nathan Cruz doing something that doesn't involve him making a name for himself. This started early on when Nathan Cruz was involved in a bitter feud with Alex Shane. The feud culminated in a last man standing match in which Nathan Cruz defeated Alex Shane and became "The Showstealer".
Nathan Cruz would then go on to carve a niche for himself in the world of Wrestling by bringing fans to their feet in matches against wrestlers such as El Ligero, Noam Dar, Martin Kirby, Mark Haskins and many more.
Nathan Cruz has caught many people eyes and been referred to as "The best product in British Wrestling" by Brian Dixon (Allstar Wrestling promtor) "The UK's answer to Chris Jericho" by TWP Magazine and FSM referd to him as "One of the brightest stars in the UK"
Anytime you view a show card and see the name Nathan Cruz, you can guarantee that it'll be a show worth seeing.