Back to all star bios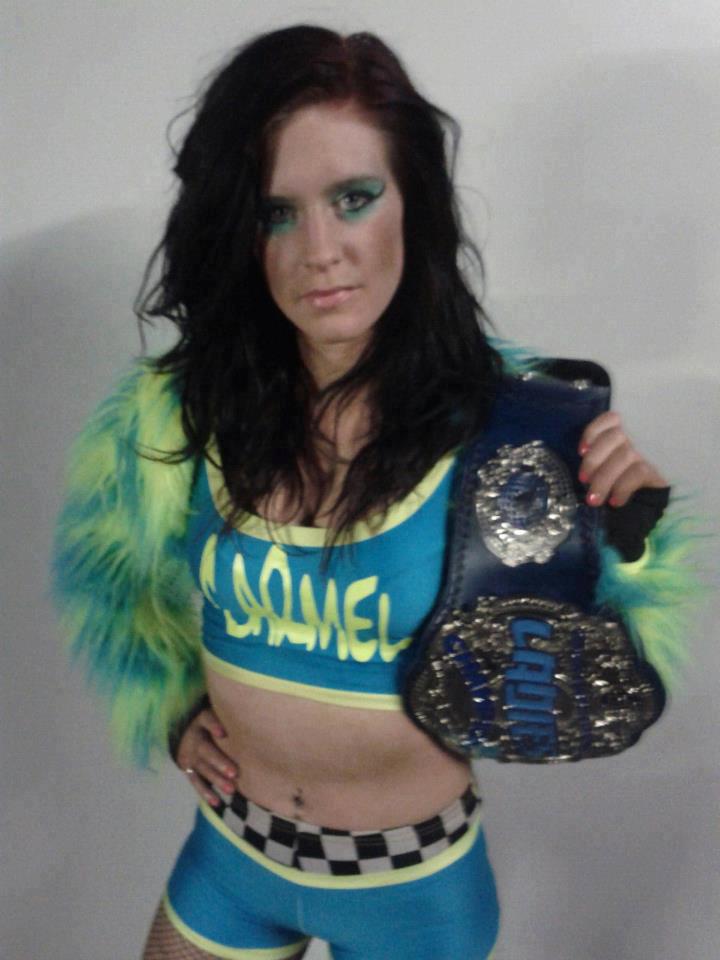 Name
Carmel Jacob
Height
5" 7
Weight
132 lbs
From
Edinburgh, Scotland
Signature Moves
Top-rope Hurricanrana; Matrix
Companies
PCW, PBW, BCW, W3L, SWA, DWA, EVE, IVW, PWE, GBR, DEN,
Career Highs
W3L Women's Champion, GSW Ladies Champion
Carmel Jacob is one of the top female names in British Wrestling. With goals set to prove herself as the top female in the whole of UK, she is doing just that.
Carmel has wrestled in European countries such as France, and Germany and fought wrestlers such as Lisa Fury, Kay Lee, Ray, Nikki Storm, Alpha Female, Paige, Saraya Night, Mickie James and many more. No matter who they are or how big of a name they are this won't stop Carmel who's on a mission to go through anybody and everybody to get to the top.
It doesn't stop just there, when in the corner of her man Carmel is not afraid to get involved and get in the faces of other men.
Whether you are male or female, one thing is for certain, you'd better watch out!