Back to All events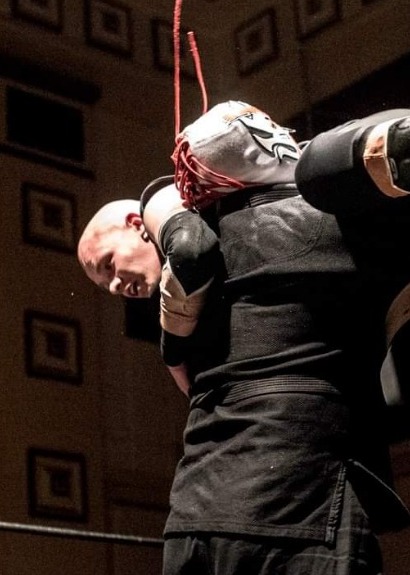 Event
2020 AMERICAN WRESTLING HARTLEPOOL
When / Where
5th December 2020
Doors open: 2:30pm
BELLE VUE LEISURE CENTRE, Kendall rd, TS25 1QU
Event Description
Top class wrestling action
Please note the event line up is subject to change.
Promoter reviews
2018 AMERICAN WRESTLING EPW DARLINGTON
"Great event kids loved it , worth the money "
Reviewed on 27/03/2018
EPW SEAHAM
"I took my 3 kids on Friday night and it was our first time watching this show. The experience was enjoyable, even for myself who has been to two wrestlemanias and countless wwe events in the past. The interaction from the performers was good for the kids and was a really big aspect of what makes it a good experience for them. However the only negative I would say is each match had the exact same format, bad guy comes out first and antagonises audience and ref etc, then good guy comes out and they have a verbal back and forth in the ring and so on.. it certainly works but gets a little repetitive after the first 2/3 matchstick so maybe mixing the format up a little bit may improve. But on the whole we really enjoyed it and they want to go again. In fact I paid about £250 for wwe tickets for us earlier this year and I would say that they enjoyed this more then they did that! Thanks again"
Reviewed on 20/12/2015
AMERICAN WRESTLING EPW GALASHIELS
"I had a brilliant day.Everyone that was helping were very nice to me and helped me take my photos with the wrestlers.The show its self was very professional and good wrestling moves.Very entertaining and funny.A great day out, I will go to this event again. Thank you all, was just amazing meeting Bram and the other wrestlers."
Reviewed on 31/05/2016
AMERICAN WRESTLING, EPW STIRLING
"First epw show that had been at liked the concept of every match being in a steel cage and last match over the top of cage for the winner show was slightly shorter than some other wrestling promotions that I have been to but the ticket was cheaper so I was happy with value for money "
Reviewed on 20/11/2016
AMERICAN WRESTLING EPW MACDUFF
"The event was really good. Some additions to make it better may be using props like chairs and ladders etc like the wwe, kids will relate too that. (AND PARENTS) refreshments would probably sell well. Juice and popcorn bags, crisps, sweets. The storylines and acting was good and entertaining. This kind of thing makes the show. Fighter managers and wag's at ringside who get involved. The acting could turn the whole event into a full show of entertainment. "
Reviewed on 15/05/2017
EPW REDCAR
"This show was so good. I took my five year old nephew and we both loved it. The way the wrestlers got the crowd livened up was brilliant. Then the actual wrestling and performances were entertaining! "
Reviewed on 17/08/2015