Back to all star bios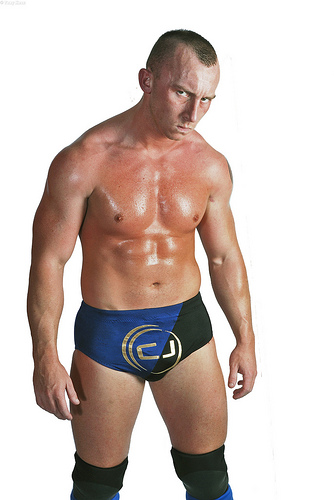 Name
CJ Banks
Height
5
Weight
189 lbs
From
Southport, Merseyside
Signature Moves
Texas Cloverleaf
Companies
PCW, Allstar Wrestling, GPW, BCW, NGW, Infinat Promotions, BWP, FutureShock, PBW, WA1, ICW, XWA, DPW, SWE, FSE, Irish Whip Wrestling, SSW, Pro Wrestling 101, GNP, FWA, 1PW, SAS Wrestling, CSF, 4FW, TIW, NWL, IWF, IPW:UK, German Stampede Wrestlng, Dutch Pro Wrestling, TTP, EWF, 3CW, Plus Many More.
Career Highs
BWP Tag Team Champion, DPW British Champion, GPW British Champion, Infinate Promotions Hevyweight Champion, PWI:BWP World Catchweight Champion.
CJ Banks has really proved himself as being a true technician in British Wrestling. CJ Banks has wowed audiences of British Wrestling with phenomenal matches against El Ligero, Noam Dar, Lionheart, Kris Travis, Dean Allmark and more. The man who calls himself "Pound 4 Pound Best" opened up on the first ever PCW show with a match against Joey Hayes which got fans instantly hooked on PCW.
CJ Banks has gone on to wrestle stars such as Davey Richards, Jimmy Jacobs, Doug Williams and El Generico who he defeated for the PWI:BWP World Catchweight Title. All the top promotions in Great Britain have featured this man on the card at some point and with good reason. CJ Banks talents have also taken him outside of UK and into Europe as he has performed in countries such as Germany, Holland and Italy.
This fantastic talented superstar has proved himself many times over whether it be as a technical wrestler, a cruiserweight or someone who just wants to beat his opponent down that he is the man to do it. If you see CJ Banks on a card then its recommended that you go see it as it is sure to be one to watch.


Upcoming Event Appearances