Back to all star bios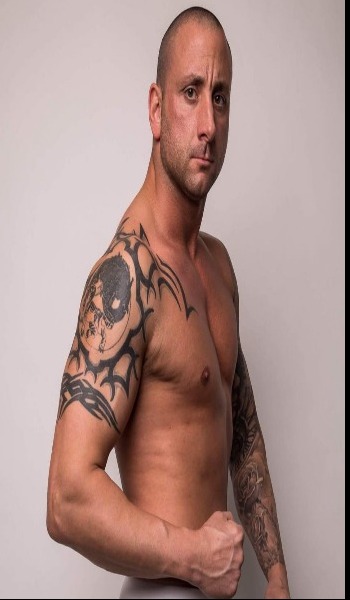 Name
Lionheart
Height
6
Weight
235 lbs
From
Kilmarnock, Scotland
Signature Moves
Frog Splash
Companies
WWE, TNA, PCW, Allstar Wrestling, BCW, ICW, IPW:UK, PBW, SWE, PWE, CWR, 1PW, PPW, SWA, NGW, TTP, RDW, SSW, Pro Wrestling 101, DPW, FWA, WXW, LDN, WZW, PTW, BHW, Irish Whip Wrestling, LWL, DAM Promotions, Triple X Wrestling, W3L, MPW, WAW, NWA:UK/Hammerlock, Plus Many More
Career Highs
1PW World Heavyweight Champion, BCW Heavyweight Champion, BCW Openweight Champion, DPW Heavyweight Champion, ICW Zero-G Champion, NWA Scotish Heavyweight Champion, PBW Heavyweight Champion, PBW Tag Team Champion, PCW Heavyweight Champion, RDW Heavyweight Champion
Lionheart is never afraid to voice his opinion but whatever it may be his ability is respected by all fans of British Wrestling. Having won every major title in his home of Scotland, Lionheart is also the first ever Scottish Wrestler to Challenge for the ROH Heavyweight Title when he fought Nigel McGuiness. Another time when Lionheart made history was in 2011 when he became the only British Wrestler to compete for both TNA and WWE in the same year.
Since beginning his career in 2002 Lionheart has performed on many British Wrestling shows and has had the match of the night. Lionheart holds victories over Johnny Moss, Kris Travis, Magnus, Noam Dar, Zack Sabre Jr, Doug Williams, Dave Mastiff, El Ligero, Martin Kirby, and many more of the top names in British Wrestling. .Lionheart also competed for TNA when he took on Jeff Jarrett and in that same year WWE where he fought Justin Gabriel. Lionheart is no stranger to a hard fought battle, this can be seen where he fought Kris Travis in a Last Man Standing match at the PCW vs PBW event in which he bloodied up the Shooting Star.
As well as facing international star Nigel McGuiness Lionheart has also fought Jimmy Jacobs, PAC (Adrian Neville) El Generico (Sami Zayn) Drew McIntyre, and many more.
After taking some time out from the Wrestling scene Lionheart came back making a huge impact by cashing in his title shot and defeating Doug Williams to become the PCW Heavyweight Champion.
With Lionheart back on the British Wrestling scene you can guarantee that things are deffinately going to get interesting.