Back to all star bios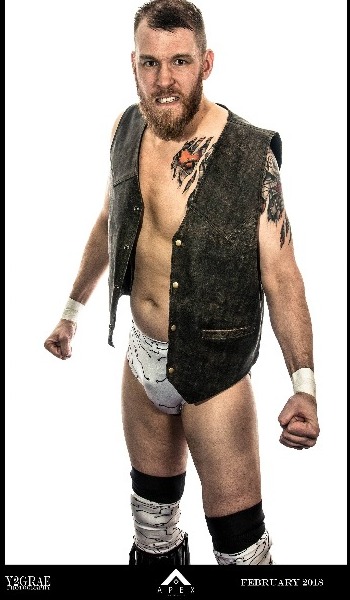 Name
'Mean Machine' Mark Sanders
Height
6ft 6
Weight
245lbs
From
Sheffield
Signature Moves
Air-Burst Powerbomb
Companies
HOPE, EBW, RPW, UKW, RDW, All-Star, GNP, K&S Promotions, EPW/EWA.
Career Highs
Winning HOPE FUTR Tournament, becoming EBW Heavyweight Chapmion and Tag Team Champion (on two seperate occasions), EWA Heavyweight Champion, multiple time RPW Champion, pinned former WWE Superstar and PCW Champion
There at the very start of the renaissance of British Wrestling and one of the few young veterans to be still standing tall and proud at its current zenith, "Mean Machine" Mark Sanders added the battle scars to his already formidable six foot seven inch, two hundred and forty five pound frame, forging himself into the perfect warrior to walk the road of the professional wrestler in the new millennium.
Instrumental in the forming of Sheffield's Elite British Wrestling and legitimising its Heavyweight Championship as one of the premiere belts in Northern England, Sanders trained a generation of new talent as the head coach at the company's dojo whilst also dominating tag-team and singles competition at the same time, winning multiple titles in both divisions and facing major foes such as Rampage Brown, Stixx, Paul Malen and "The Masterpiece" Chris Masters.
Breaking out into pastures new in 2017, Sanders made a devastating impact when he debuted in HOPE, destroying the unprepared and overwhelmed competition as he tore through the brackets of the FUTR Tournament, securing the briefcase that would guarantee him a shot at the FUTR Championship, forcing the landscape of HOPE to reorder itself around this new and utterly ruthless force to be reckoned with.
To book contact...
squarehead1980@hotmail.co.uk