Back to All events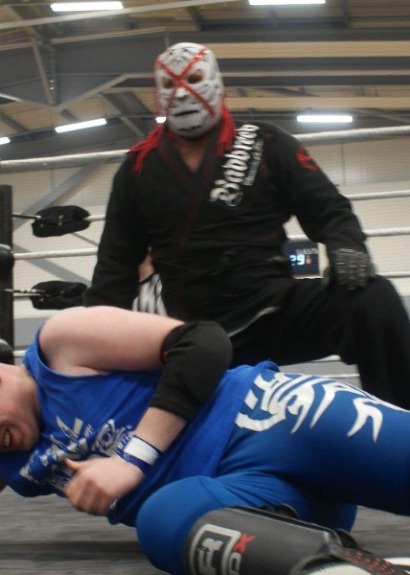 Event
AMERICAN WRESTLING EPW ALFRETON
When / Where
20th September 2019
Doors open: 7pm
GENESIS ENTERTAINMENT CENTRE, 32-46 King St, Alfreton , DE55 7DQ
Event Description
Top class wrestling action
Please note the event line up is subject to change.
Promoter reviews
2018 AMERICAN WRESTLING EPW MIDDLESBROUGH
"I think the epw wrestling is a brilliant family show , my son loves attending the show and meeting the wrestlers afterwards "
Reviewed on 24/09/2018
AMERICAN WRESTLING EPW CHESTERFIELD
"This was a first for us . We took our youngest son and his friend and we all had a great time . Thoroughly entertaining and professionally done as well. The next time your in the area let me know and we will be back . "
Reviewed on 07/03/2017
AMERICAN WRESTLING EPW WREXHAM
"The show was absolutely brilliant and my 3 boys thoroughly enjoyed it! The wrestlers interaction with the crowd was great. They can't wait to go next year!!!"
Reviewed on 05/02/2019
AMERICAN WRESTLING EPW CHESTER
"The event was really well organized, extremely enjoyable and great value for money. We will definitely be attending again."
Reviewed on 15/03/2016
AMERICAN WRESTLING EPW BEBINGTON
"It was very good all of the show, the only recommendation I would say is that there was no high-flyer someone who would take it to the next level but overall it was a fun show in which I thoroughly enjoyed."
Reviewed on 16/05/2016
2018 AMERICAN WRESTLING EPW MIDDLESBROUGH
"Another great night at epw wrestling in Middlesbrough A slightly sombre feeling due to the beginning of the night due to the recent death of two big names in the sport but the showmanship shone through and the wrestlers soon had the crowd behind them and put on a he'll of a show. Will definitely be back next time "
Reviewed on 03/05/2018