Back to all star bios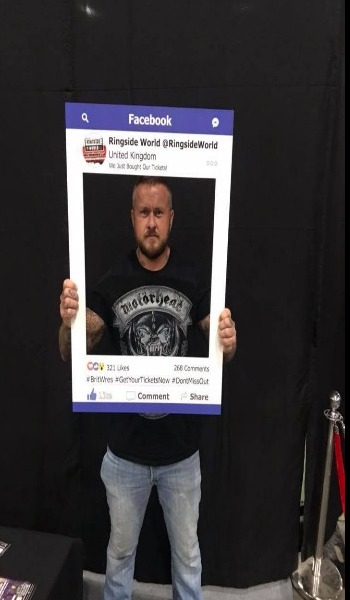 Name
T-Bone
Height
6
Weight
235 lbs
From
Worcester, Worcestershire
Signature Moves
Full Nelson Slam
Companies
PCW, Allstar Wrestling, FutureShock, SWE.NBWA, AWW, Fight Club Pro, Wrestle Midlands, HXC Wrestling, PEW, GPW, RPW, PPW, IPW:UK, WAW, NWE, XWA, DWA, NWA UK/Hammerlock, Welsh Wrestling, NBW, SSW, 1PW, PureCATCH Wrestling, Celtic Wrestling, Pro Wrestling 101, Irish Whip Wrestling, NWE, SAS Wrestling, VPW, Pro Championship Wrestling, Plus Many More
Career Highs
PCW Heavyweight Champion, PCW Tag Team Champion, SWE Heavyweight Champion
It hasn't taken T-Bone a great deal of time to establish himself as one of the toughest men in British Wrestling. T-Bone performs at many places and at each of those places has quickly risen up the ranks.
T-Bone made a huge impact when he debuted for PCW by defeating Dave Mastiff. T-Bone would go on to make further history in PCW when he became the first ever PCW Heavyweight Champion. T-Bone would hold the title for almost a year and fended off all challengers on the PCW roster.
T-Bone has also gone on to wrestle Big Vito, D'Lo Brown, Joe E Legend, Kid Kash, Jimmy Jacobs, Kevin Thorn and more. One of the defining moments of T-Bones carear is when he along with Tag Team partner Rampage Brown won the PCW Tag Team Championshp and a 3 way Tag Team match when they defeated Fight Club and what is considered to be one of the greatest Tag Teams in the whole of pro wrestling the Steiner Brothers.
T-Bone is already considered one of the most dominant forces in British Wrestling and as he continues rising who knows what the future holds? One thing can be guaranteed and that is you do NOT want to miss it!