Back to all star bios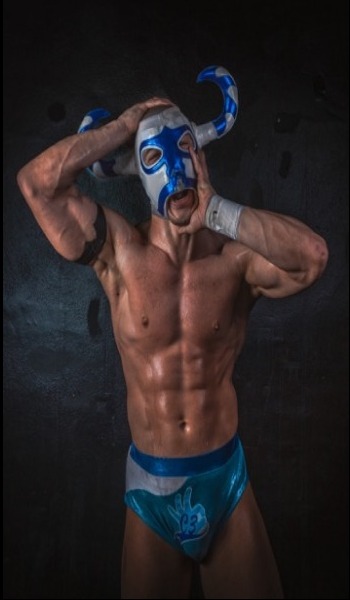 Name
El Ligero
Weight
167 lbs
From
Los Sanchos, Mexico
Signature Moves
Air Carumba (Somesault Plancha), El Booto Dos (Running low-angle dropkick to an opponent trapped in the tree of woe)
Companies
PCW, Pro Wresting Noah, 1PW, Grand Pro Wrestling, NGW, Allstar Wrestling, FWA, WAW, IPW:UK, IWW (Ireland) NWA Wildside (USA) EWF (Italy) EWE (Spain) PBW (Scotland) 2FC (France) DCW (Holland) XWA, 3CW, EPW, UKWA and over 75 other companies
Career Highs
3CW Heavyweight Champion, ACW Light Heavyweight Champion, BHW Champion, BRAWL Cruiserweight Champion, GNP Tag Team Champion, NEWS British Heavyweight Champion,NWL Elite Tag Team Champion, NBW Cruiserweight Champion, 1PW Tag Team Champion, PTW World Heavyweight Champion, RDW European Champion, RDW Lightweight Chmpion, RDW Lincolnshire Champion, RDW Tag Team Champion, SAS Tag Team Champion, TWX Ax Champion, TWX Crush Champion, XWA Bitish Flyweight Champion
The Mexican sensation known as El Ligero is a name very well known to all wrestling fans. As well as competing in Great Britain, El Ligero has also wrestled in the United Sates, Italy, Switzerland, France, Netherlands, Spain, Belgium and many others.
El Ligero has proven himself by going toe to toe with many top names in Great Britain such as Doug Williams, Stixx, Kris Travis, Martin Stone, Martin Kirby, Jonny Storm and many more.
Although he's Mexican El Ligero has stood on the front line and represented Great Britain while taking on many international stars such as Ultimo Dragon, Little Guido, Doug Basham, Jimmy Rave, El Generico, Tracy Smothers, Simon Dean, The Sandman, Akira Tozawa and many more.
Bringing Lucha Libra to Great Britain, El Ligero continues to wow fans with his aerial assault and his never say die attitude. No doubt any show that features El Ligero is a must see.