Back to all star bios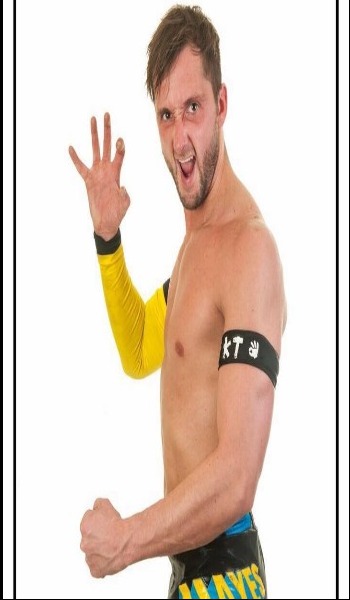 Name
Joey Hayes
Weight
169 lbs
From
Leigh, Lancashire
Signature Moves
Hayes Impact
Companies
PCW, Dragongate UK, Allstar Wrestling, PWE, GPW, HXC Wrestling, GBP, NGW, FutureShock, Infinate Promotions, WA1 Wrestling, BWP, X Wrestling Alliance, ICW, PBW, BCW, DPW, 1PW, SWE, Dutch Pro Wrestling, NBW, GNP, Pro Wrestling 101, 3CW, FWA, SSW, SAS Wrestling, RDW, TIW, NWL, IWF, Irish Whip Wrestling, HEW, OPWO, WZW, WXW, RBW Plus Many More
Career Highs
BCW Tag Team Champion, GPW British Champion, GPW, Tag Team Champion, NWL Elite Tag Team Champion, SAS Tag Team Champion.
Without a shadow of a doubt Joey Hayes is one of the best Cruiserweights in the UK today, his talent has caught the eye of Dragongate UK and other international wrestling promotions such as places in Holland where Joey competes regularly.
Joey was the first wrestler to enter the ring on the first ever PCW show where he fought CJ Banks thus getting fans instantly hooked on PCW.
Although a cruiserweight, Joey Hayes has proven more than capable of being able to go toe to toe with bigger men such as Dave Mastiff, Cyanide, and more.
When international talent has been brought into the country Joey Hayes has stepped up against the likes of Super Crazy and Paul London. Joey has also had amazing matches against international talent such as Doug Williams who he challenged for the PCW Heavyweight Championship.
Joey has proven he can do it all including Tag Team wrestling. Joey Hayes regularly teams up with Danny Hope under the Tag Team name of "The Models". As a Tag Team The Models have defeated Project Ego, 2 Dimension, Notorious BAD, The Big Hangovers and The Dunne Brothers.
If ever you're looking for a British Wrestling show to go and see and Joey Hayes is on the card then it is a definite must see!