Back to all star bios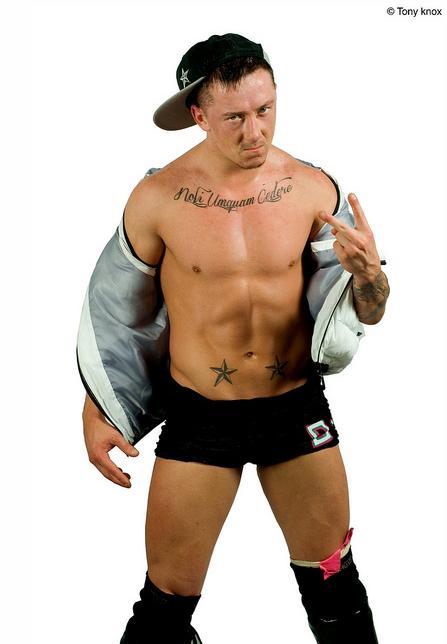 Name
Bubblegum
Height
5
Weight
145 lbs
From
Mobberly, Cheshire
Signature Moves
Juicy Fruit Driver (Belly to Back wheelbarrow facebuster) Thundercracker (Tornado DDT) Vanilla Thriller (Shooting Star Press)
Companies
PCW, 1PW, FWA, GPW, NBW, RQW, PBW, 4FW, Infinate, BWP, FutureShock, SWE, PPW, GNP, SSW, 3CW, SAS, XWA Plus many more
Career Highs
1PW Tag Team Champion, GPW Heavyweight Champion, NWL Elite Tag Team Champion, RPW British Cruiserweight Champion, SAS Tag Team Champion, SAS United Kingdom Champion, GPW International Heavyweight Champion, Crazy Cruiser 8 Tourniment winner, NBW Tag Team Champion, NBW Cruiserweight Champion, RQW Cruiserweight Champion,
Bubblegum is very well known in British Wrestling, he made his debut in 2002 and since then has continued to wow Wrestling fans with an innovative wrestling style.
Throughout the 11 years of Bubblegums career any Wrestling company which has been considered a top promotion has featured this man on the card. Bubblegum once teamed with El Ligero in a Tag Team which was known as Hubba-Bubba Lucha. Bubblegum has also wrestled his former Tag Team partner in matches which gave wrestling audiences a night to remember.
Bubblegum has proven that he can hang with Great Britains finest weather it be Spud, Kris Travis, Zack Sabre Jr or even powerhouses like T-Bone.
Bubblegum has no conscience when it comes to resorting to dastardly ways, as seen recently when he stole the PCW belt from T-Bone and sold it at his local cash converters.
Whatever antics he's up to, one thing is for sure. Any show featuring Bubblegum will be a night to remember.