Event Description
Tickets for ATTACK! Pro Wrestling - Under The Mistletour Night 1 & 2
Friday 15th & Saturday 16th December
Night 1 - 15/12/23
(18+ event)
WALKABOUT Cardiff, 65-74 St Mary St, Cardiff CF10 1FA
Night 2 - 16/12/23
(All ages welcome, all children must be accompanied by an adult)
Cathays Community Centre, 36-38 Cathays Terrace, Cardiff CF24 4HX

Doors 6.15pm, First match 7.00pm
Please send any enquiries to attackprowres@gmail.com
EVENT
As this is our annual Christmas weekender.
There will be an open bar at both events, please bring ID.
This event will be filmed and photographed for promotional purposes. By attending this event you understand that you may be featured in photo and film material that will be shared digitally.
VENUE
Night 1, WALKABOUT, Cardiff - THIS IS AN OVER 18 EVENT. PLEASE BRING ID WITH YOU TO THE EVENT.
Night 2, Cathays Community Centre - This is an all ages event. All children must be accompanied by an adult. Please bring ID if you want to purchase alcohol at the bar.
ENTRY CONDITIONS
To help protect you, other attendees, and our staff, you must comply with the following terms of our entry conditions while attending the event. Failure to comply with these terms will be a breach of the entry conditions and you may be asked to leave the event immediately.
By purchasing tickets to this event, you and your party are agreeing to the following terms:
BEHAVIOUR
- You must be considerate and respectful towards other attendees and staff at all times.
- You must refrain from discriminatory or harassing behaviour at all times.
- Every talent, worker and volunteer at this event will have read the Safeguarding Policy and Procedures and signed the related Code of Conduct. If you have a safeguarding concern, or would like to talk to someone about safeguarding at the event, please email attackprowres@gmail.com or ask a member of staff so the proper safeguarding procedures can be followed.
COVID-19
- Do not attend the event if you are feeling unwell or experiencing any symptoms of COVID-19 (e.g. a high temperature; a new, continuous cough; a loss or change to your sense of smell or taste) or if you are self-isolating.
- Carry out your own personal Covid-19 health assessment to ensure that you are fit and well to attend, considering your own age, health status and clinical vulnerability.
- We reccomend you maintain good hand hygiene and observe good respiratory etiquette by always covering your nose and mouth if you need to cough or sneeze.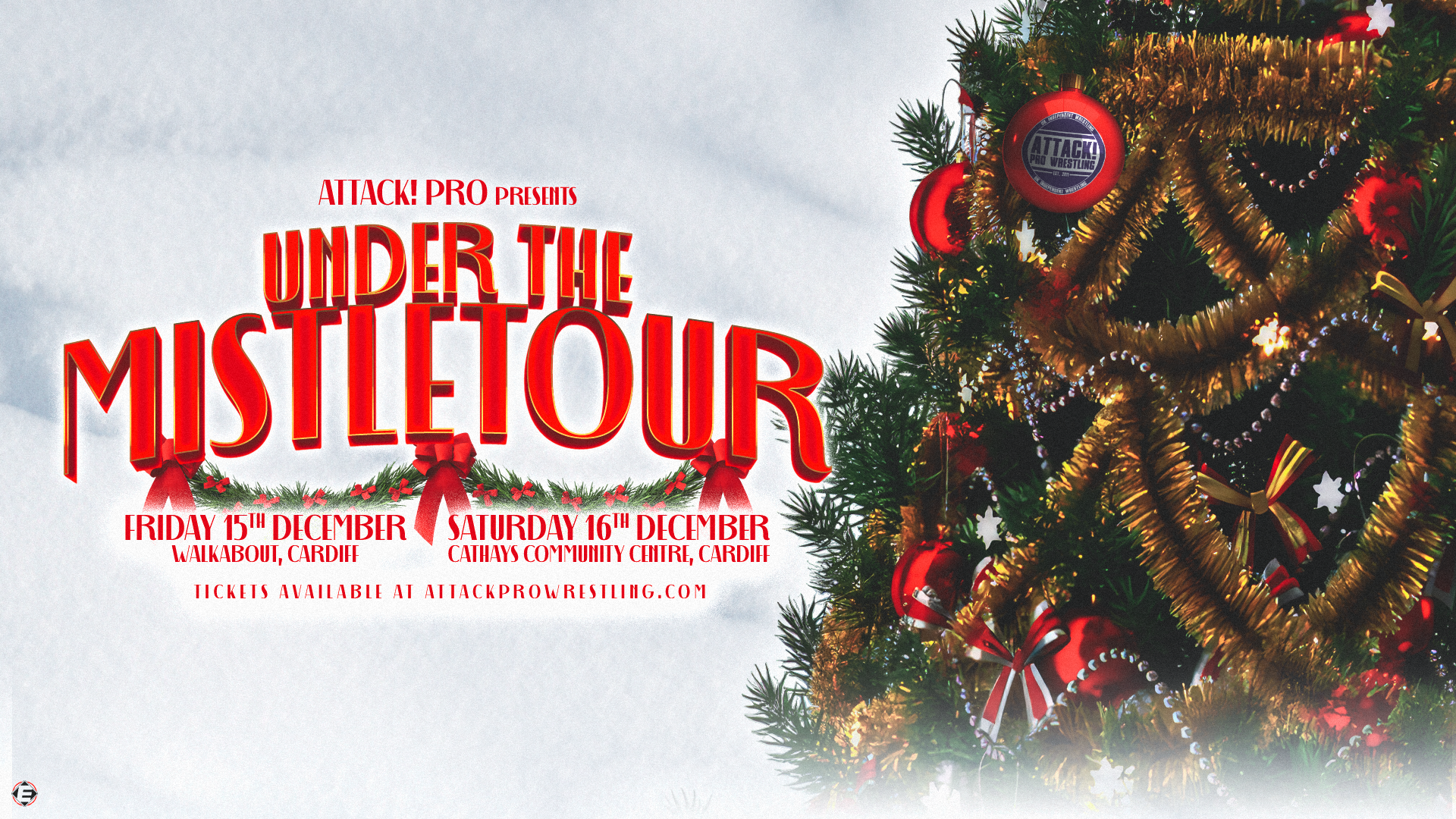 Please note the event line up is subject to change.