Event Description
It's been almost 20 months but on Saturday, October 9th, WrestleZone returns for Halloween Hijinx!
Join us at the Northern Hotel in Aberdeen for an exciting night as the stars of WrestleZone do what they do best- entertain you!
VIP tickets priced £15 are available which gain you early entry to the venue, best seats in the house and a bonus VIP match. General admission tickets priced £12 for adults and £10 for under 14s can also be purchased.
All your favourites such as Damien, Scotty Swift, Crusher Craib and Mr P will be there! Feuds will be renewed; titles will be on the line and fun will be had including the annual Halloween Brawl!
Doors at the hotel open at 6pm for VIP ticket holders and 6.30pm for general ticket holders.
The main show starts at 7pm.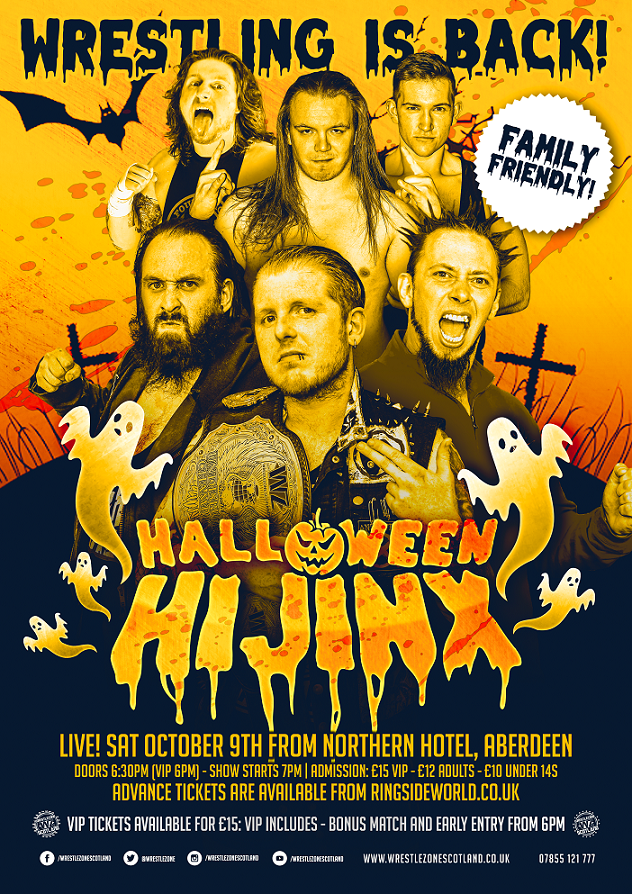 Please note the event line up is subject to change.