Back to All events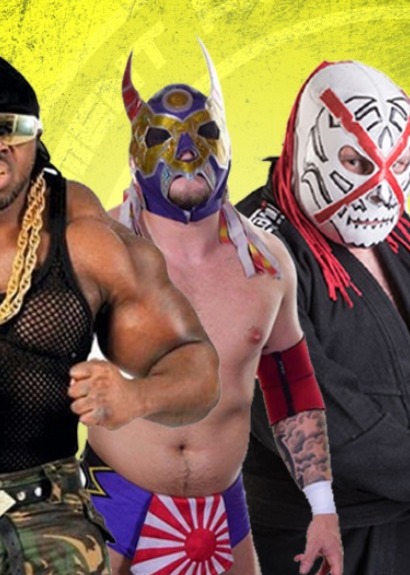 Event
2020 AMERICAN WRESTLING ELLESMERE PORT
When / Where
28th February 2020
Doors open: 7pm
ELLESMERE PORT CIVIC HALL, Civic way Ellesmere port, Ch
Event Description
Top class wrestling action
Please note the event line up is subject to change.
Promoter reviews
AMERICAN WRESTLING EPW MACDUFF
"The event was really good. Some additions to make it better may be using props like chairs and ladders etc like the wwe, kids will relate too that. (AND PARENTS) refreshments would probably sell well. Juice and popcorn bags, crisps, sweets. The storylines and acting was good and entertaining. This kind of thing makes the show. Fighter managers and wag's at ringside who get involved. The acting could turn the whole event into a full show of entertainment. "
Reviewed on 15/05/2017
2018 AMERICAN WRESTLING EPW HYDE
"I've always watched wrestling as a kid and my later life But seeing it live and having no voice after the event It says it all absolutely brilliant bring on some more wrestling To Hyde "
Reviewed on 03/10/2018
AMERICAN WRESTLING EPW CHESTER
"This was our first time attending the wrestling, I took my 5 year old nephew and he absolutely loved it. We're looking forward to the next event. Thank you so much "
Reviewed on 21/03/2017
2018 AMERICAN WRESTLING EPW PETERLEE
"Very good my kids enjoyed it and want to come back again."
Reviewed on 22/04/2018
2019 AMERICAN WRESTLING MIDDLESBROUGH
"" fantastic night,amazing value for money,loved how the wrestlers interacted with the kids,I had a couple of sneaky beers and got a pleasant surprise at the price too"."
Reviewed on 30/09/2019
AMERICAN WRESTLING EPW SHREWSBURY
"Excellent really good fun afternoon "
Reviewed on 21/02/2017