Event Description
BECW host there annual Spectacular Event of the year
WRESTLEFEST 6
Main Event: BECW CHAMPIONSHIP MATCH
Theodore Powers Vs Morgan Black.
Also featured on the card.
The Hitset (Alexander Roth & Kieran Kurupt)
The Valkyrie Victoria Adams
Team Better Than You (Jay J AKA & Matt MG)
Smart Money (Dow Jones & Fentos)
Plus much much more.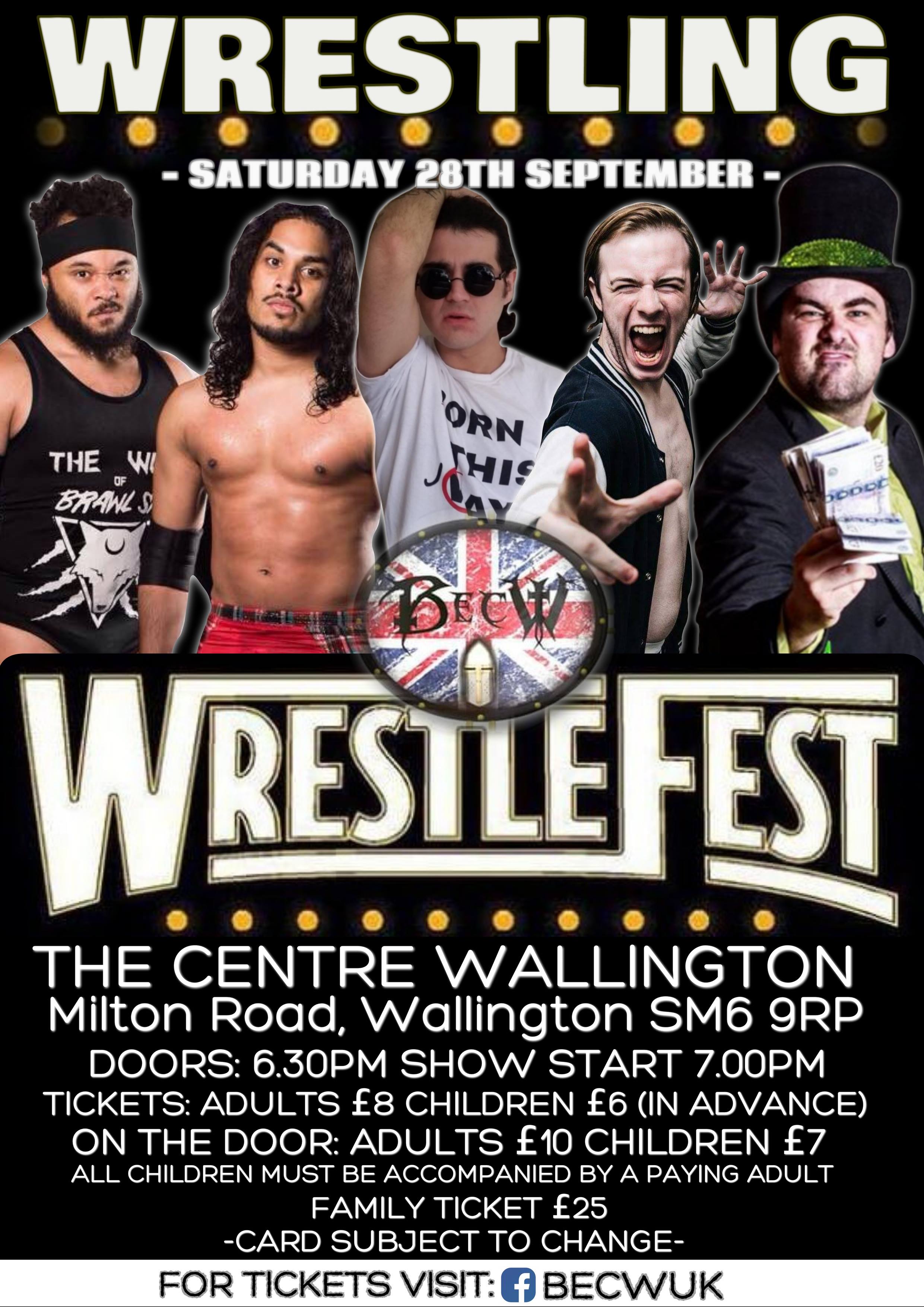 Please note the event line up is subject to change.