Back to All events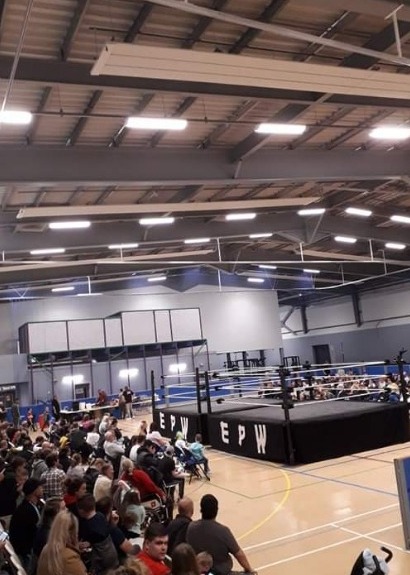 Event
2019 AMERICAN WRESTLING MIDDLESBROUGH
When / Where
28th September 2019
Doors open: 7pm
MIDDLESBROUGH SPORTS VILLAGE, Alan peacock way Middlesbrough, Ts4 3ae
Event Description
TOP CLASS WRESTLING ACTION
Please note the event line up is subject to change.
Promoter reviews
AMERICAN WRESTLING EPW FORMBY
"Great family night! We all enjoyed the antics of the wrestlers and would definitely attend again!"
Reviewed on 02/09/2016
2019 AMERICAN WRESTLING LIVE STIRLING
"We thoroughly enjoyed the wrestling. The wrestlers were very interactive with the crowd and quite funny too. We were disappointed that the women's match didn't happen as this is the second time it has been cancelled when we have attended. Besides that, we had a great time and will definitely be back!"
Reviewed on 18/03/2019
AMERICAN WRESTLING EPW MACDUFF
"It was a great show from start to finish hope they come back again soon!"
Reviewed on 30/05/2016
EPW SALTBURN
"Great show which was well run, my child loved the show and the wrestlers had lots of interaction with the fans. front row tickets are well worth the money"
Reviewed on 06/12/2015
AMERICAN WRESTLING EPW STANLEY
"My children throughly enjoyed the show. My father went with them and he was very impressed in how the show was done. The only downfall my dad thought was all the kids running around the ring etc,but aside from that excellent. We will definitely be attending if there is another arranged"
Reviewed on 25/01/2016
AMERICAN WRESTLING EPW ALFRETON
"Yet another amazing event ...was brilliant from start to finish 😊"
Reviewed on 22/05/2016