Back to All events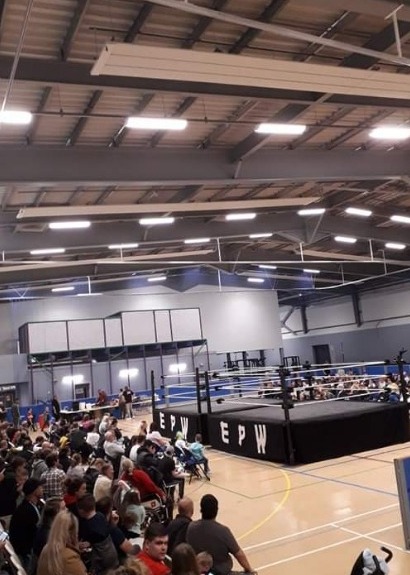 Event
2019 AMERICAN WRESTLING MIDDLESBROUGH
When / Where
28th September 2019
Doors open: 7pm
MIDDLESBROUGH SPORTS VILLAGE, Alan peacock way Middlesbrough, Ts4 3ae
Event Description
TOP CLASS WRESTLING ACTION
Please note the event line up is subject to change.
Promoter reviews
2019 AMERICAN WRESTLING LIVE FORMBY
"
What a fantastic, entertaining show!! I brought my son and his 2 friends, all aged 10 yrs and they loved it, they totally got involved and were screaming out at the wrestlers. We would definitely come again. Karen.
"
Reviewed on 29/01/2019
AMERICAN WRESTLING EPW HUDDERSFIELD
"first time i have been to one and it was brilliant my little boy loved it "
Reviewed on 08/03/2016
2018 AMERICAN WRESTLING EPW SCARBOROUGH
"Brilliant!!!"
Reviewed on 25/02/2018
AMERICAN WRESTLING EPW DARLINGTON
"Took my son to watch and he absolutely loved it will definitely take him again "
Reviewed on 18/02/2016
AMERICAN WRESTLING EPW WHICHURCH
"Hi I brought three tickets gor my husband and two sons they thoroughly enjoyed themselves. They will be keeping an eye out for when you come backback. Good job keep it going xx"
Reviewed on 19/04/2016
AMERICAN WRESTLING EPW CLEETHORPES
"Fantastic night with 2 wrestling crazed lads great atmosphere great show and well worth the money. We went to to Sheffield earlier this yr to watch Revenge and to be brutally honest this was far better and we will be back. Happy lads happy mum 😊"
Reviewed on 04/06/2016