Back to All events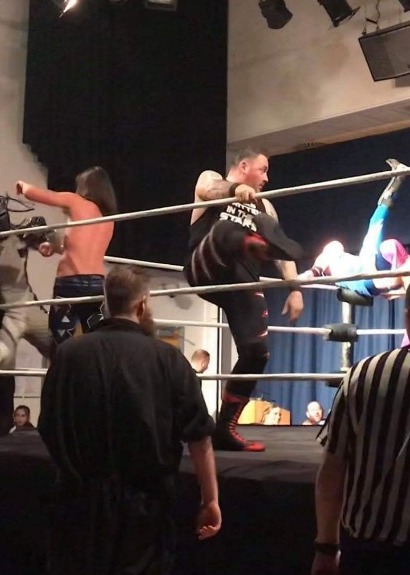 Event
AMERICAN WRESTLING LIVE DARLEY DALE
When / Where
21st September 2019
Doors open: 7pm
THE WHITWORTH CENTRE, Dale Rd N, Darley Dale, Matlock , DE4 2EQ
Event Description
Top class wrestling action
Please note the event line up is subject to change.
Promoter reviews
AMERICAN WRESTLING EPW SCARBOROUGH
"Good wholesome fun for the family."
Reviewed on 31/10/2016
AMERICAN WRESTLING EPW WEST KIRBY
"It was my sons first experience of live wrestling and together with his mum dad and older sister we were lucky enough to enjoy front row VIP seats. The show was great fun with lots of audience participation vocally which we enjoyed and also got to meet the stars afterwards for photos and autographs. It was a great way to spend a Sunday afternoon and great value for money we all can't wait for the next event thanks to all of you Geoff sue Laura and Alex "
Reviewed on 14/02/2017
AMERICAN WRESTLING EPW HAWICK
"a very good all round family entertainment both myself and husband loved it"
Reviewed on 10/04/2016
AMERICAN WRESTLING EPW MACDUFF
"Great night and great entertainment for the kids. Would go back again!"
Reviewed on 31/05/2016
2018 AMERICAN WRESTLING EPW MIDDLESBROUGH
"We attended the show with our 3 children and it was fantastic! The only problem was the sound when people were speaking on the mic, it was really hard to understand what anyone was saying. Other than that what a fab show! We will continue to attend. "
Reviewed on 24/09/2018
AMERICAN WRESTLING EPW WIDNES
"We had a fab night out at the wrestling in Widnes. I have one happy little boy who cant stop talking about all the wrestlers. Highly recommend. SUPER FUN. "
Reviewed on 05/03/2017