Back to All events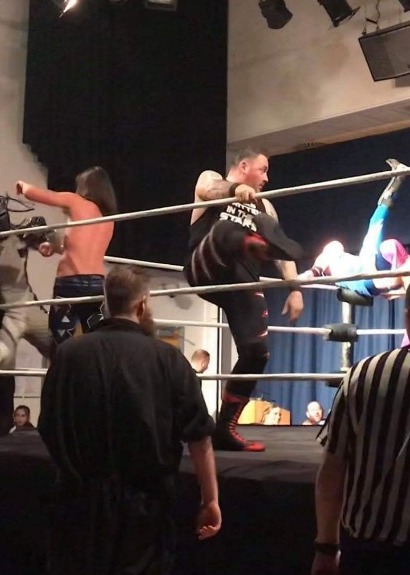 Event
AMERICAN WRESTLING LIVE DARLEY DALE
When / Where
21st September 2019
Doors open: 7pm
THE WHITWORTH CENTRE, Dale Rd N, Darley Dale, Matlock , DE4 2EQ
Event Description
Top class wrestling action
Please note the event line up is subject to change.
Promoter reviews
AMERICAN WRESTLING EPW MIDDLESBROUGH
"We attended epw wrestling for the first time last Sunday. We had a great time. Kids loved it, especially KillJoy! We'd love to win and come again. "
Reviewed on 27/09/2016
2019 AMERICAN WRESTLING LIVE ELLESMERE PORT
"Great evening. Kids loved it. Value for money x"
Reviewed on 10/02/2019
AMERICAN WRESTLING EPW ELLESMERE PORT
"My son and I had a really great night. It was great fun. Definitely recommend this to family and friends. Well done all concerned. "
Reviewed on 12/02/2017
AMERICAN WRESTLING EPW SHREWSBURY
"My 7 year old son went with my partner he really enjoyed it and can't wait for next year when he said they will be back. "
Reviewed on 17/05/2016
AMERICAN WRESTLING, EPW STIRLING
"Great entertaining night "
Reviewed on 20/11/2016
AMERICAN WRESTLING EPW STIRLING
"I bought four early bird vip tickets for myself, my partner and our 2 kids. Unfortunately, the kids couldn't go so we took friends instead. We had a fantastic time! The matches were entertaining, the wrestlers were very friendly and the prices were good. My only suggestion is with the raffle. A few more prizes would be good. I know there were quite a few disappointed people as there was only 3 prizes. "
Reviewed on 13/03/2017