Back to All events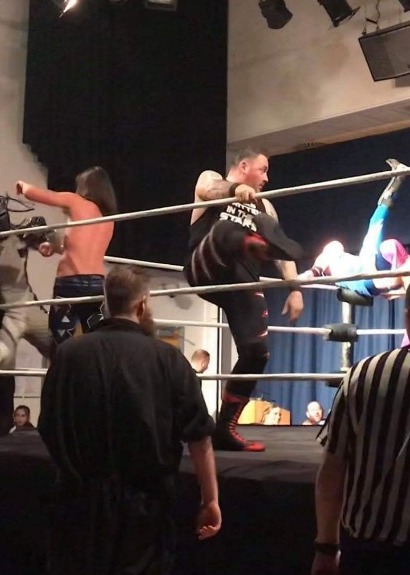 Event
AMERICAN WRESTLING LIVE DARLEY DALE
When / Where
21st September 2019
Doors open: 7pm
THE WHITWORTH CENTRE, Dale Rd N, Darley Dale, Matlock , DE4 2EQ
Event Description
Top class wrestling action
Please note the event line up is subject to change.
Promoter reviews
AMERICAN WRESTLING EPW CHESTER
"It was my lads first live wrestling event and he LOVED it. His favourites were Magnus and Pyro, Pyro for me stole the show he is definately one id like to see again"
Reviewed on 22/03/2017
AMERICAN WRESTLING EPW ALFRETON
"Brilliant night as always x"
Reviewed on 05/12/2016
AMERICAN WRESTLING EPW CHESTER
"I took my eight year old son to the American wrestling event at the north gate arena . What an I say we both had a great time cheering and booing , shouting and feet stomping . Would definitely go again thank you. "
Reviewed on 15/03/2016
2019 AMERICAN WRESTLING EPW MIDDLESBROUGH
"Very good kids loved it"
Reviewed on 21/01/2019
AMERICAN WRESTLING EPW CHESTERFIELD
"Took my 8 year old grandson to see the wrestling. He is a huge wrestling fan. We had a really enjoyable and entertaining afternoon. We met the wrestlers after the event who were more than happy to sign his poster and have photos taken with them. He went home one very happy boy. When you are next in Chesterfield he wants me to take him again. "
Reviewed on 07/03/2017
2019 AMERICAN WRESTLING LIVE FORMBY
"What a brilliant show, my son absolutely loved it. Great value as well, can't wait for the next show. Keep up the good work!!"
Reviewed on 29/01/2019