Event Description
Roll up Roll up! Ladies and Gentlemen, girls and boys, we return to One NK with Magic's Wrestling Emporium, the greatest show in town!
Matches Already Announced:
Brotherhood Banned From Ringside
Will Kroos vs Damien Valentine
FFW Academy Championship Match
Reckless Dalton vs Jack Of Clubs
Eliza Roux vs Lory
Tickets are non reserved unless a frontrow is purchased. Concessions do not apply to front row.
Tickets are non refundable unless the show is cancelled (which we doubt very much will happen).
Tickets are an E Ticket, please print out your receipt as proof of purchase, we do not post out tickets or send confirmation of purchase.
Please check the event page 72hrs before the show to double check all times and event details are as expected.
*No food or drink is allowed in the venue unless bought in the venue.
*Video recording at any time is not permitted in the venue. Flash photography is allowed. Those found recording the show will be given no warnings and asked to leave.
*Language similar to what you hear on a football match may be used from time to time. While we try make our product appeal to all there may be the odd word when fans chant or when the wrestlers get a little too excited. OVER 18S SHOWS FOUL LANGUAGE CAN BE EXPECTED
*The card is subject to change.
* Please see website event and facebook event page for door times and event start.
By purchasing your ticket, you agree to all the terms and conditions set out above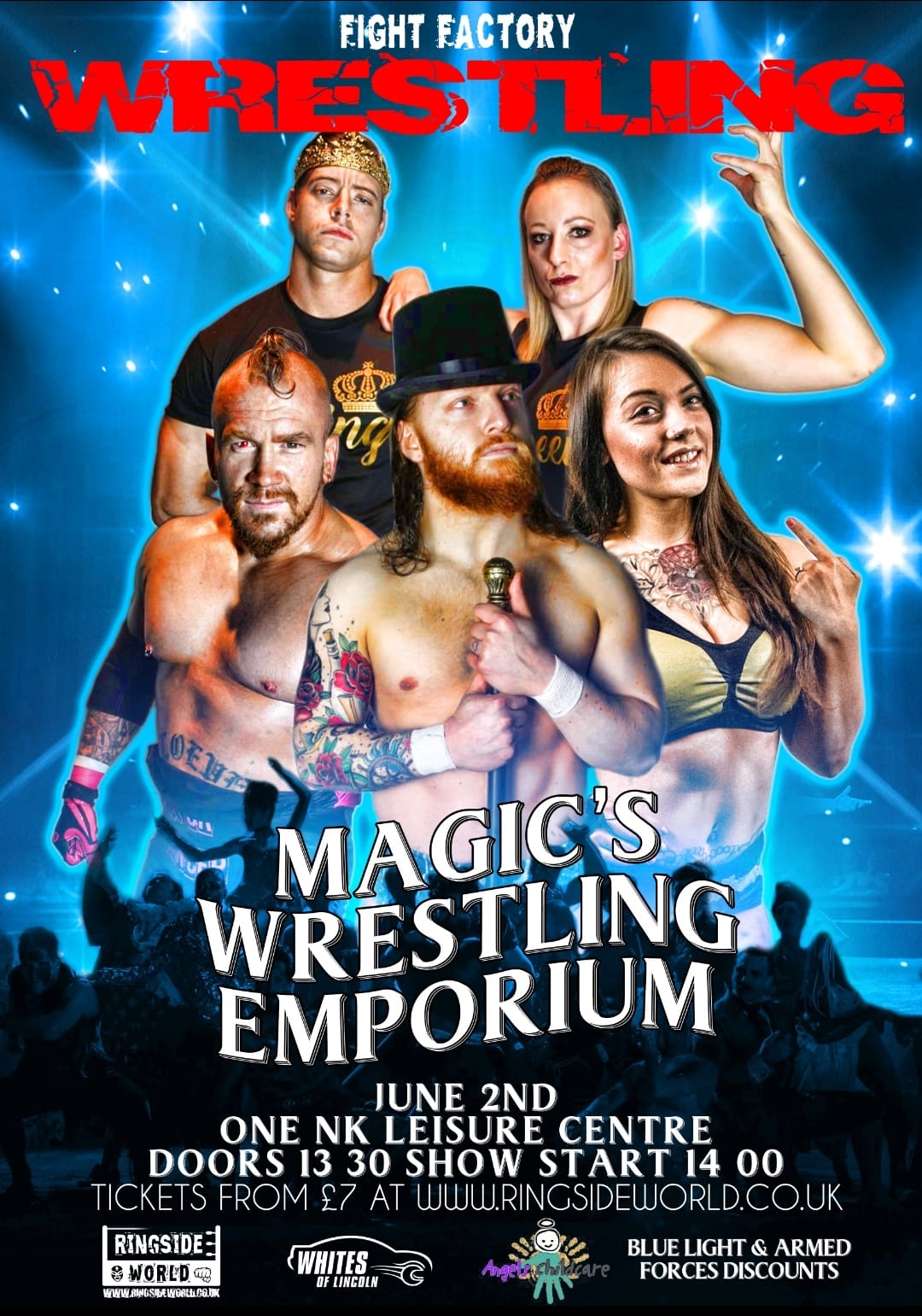 Please note the event line up is subject to change.
Featured Wrestlers
Promoter reviews
FFW presents Valentine's Day
"
Me and my daughter's really enjoyed the show. We were in row 3 when Valentine came crashing into us. My youngest daughter was crying as the chair hit her. Miss Rebecca saw this and came over and gave her a Dutch T-shirt and picture. Instantly felt better. It was a really nice gesture and it made her day. The wrestling was a lot better than I thought it would be. And glad a promotion they're definitely on the right path. Keep up the great work and we will be attending again in the near future.
"
Reviewed on 05/03/2019
FFW presents Valentine's Day
"Honestly an amazing family day out. My kids loved it. You can see how much hard work and heart every one at ffw puts in. I love that after the show the wrestlers came out and talked and took pictures with the fans. I like how the tickets are cheap so even people with very little can still go and enjoy the show the buy an adult ticked and get a free child entry is amazing. Alot of the wrestlers have a good online presence on facebook so the fan interaction is spot on as they already know some members of the crowd it makes the banter so funny. All wrestlers never once broke character it was bloody amazing."
Reviewed on 05/03/2019
FFW presents Live at the x-church
"Absolutely fantastic x great show lots of entertainment x have been to quite a few shows and we love them they never disappoint x great for all ages x my husband myself and my 2 boys age 7 and 9 go and we always have so much fun x would definitely recommend xx"
Reviewed on 01/04/2019
FFW presents Valentine's Day
"
I Loved FFW's Valentine's Day Show, The entire wrestling crew are friendly and approachable, I've never seen a bad show yet from Fight Factory Wrestling, I cant recommend them enough, five stars as always from me.
"
Reviewed on 05/03/2019
FFW presents From a Shed to A Home
"well what can I say........FRICKING awesome could of had more seats but apart from that amazing ....love the shows anyway the gang are amazing in what they do and always put on a brilliant show as always look forward to the next one"
Reviewed on 29/01/2019
FFW Presents Aftermath
"
Our first wrestling event. It was brilliant, so good to see a local lad involved well done to everyone!
"
Reviewed on 06/05/2019