Back to All events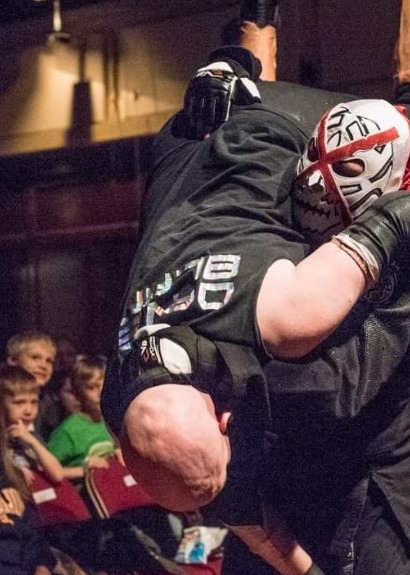 Event
AMERICAN WRESTLING HARTLEPOOL
When / Where
5th May 2019
Doors open: 7pm
BELLE VUE CENTRE, Kendall rs HARTLEPOOL, Ts24
Event Description
Top class wrestling action
Please note the event line up is subject to change.
Promoter reviews
AMERICAN WRESTLING EPW CHESTERFIELD
"Awesome event. The first match featuring mr Tank was really good. The tag team match was a very high standard with the "High flyer" type guy making a real difference to the quality. Bram was amazing brilliant for all the family, Funny/Good standard of wrestling/Good price. "
Reviewed on 23/02/2016
AMERICAN WRESTLING EPW CHESTER
"A great afternoons fun for all the family. Worth every penny"
Reviewed on 22/03/2017
EPW DARLINGTON
"I really enjoyed the show and my friends and I thought it was good value and good entertainment. Obviously some matches were better than others but I though the talent was decent overall. A little criticism for the ring announcer though, he was absolutely terrible! A few microphone/announcing lessons are in order I think. And the referee.... well, ahem! PLEASE have him carefully watch a few WWE/TNA TV matches for some ideas and tips from the pro referees. However, We though the whole show was pretty good and would certainly come back to see another one next time. Thanks!"
Reviewed on 29/08/2015
AMERICAN WRESTLING EPW CHESTERFIELD
"My son totally enjoyed your show. It was very entertaining "
Reviewed on 09/03/2017
2019 AMERICAN WRESTLING LIVE FORMBY
"
What a fantastic, entertaining show!! I brought my son and his 2 friends, all aged 10 yrs and they loved it, they totally got involved and were screaming out at the wrestlers. We would definitely come again. Karen.
"
Reviewed on 29/01/2019
AMERICAN WRESTLING EPW SHILDON
"My son had an amazing time loved it a fantastic show and back stage pass was brilliant he has never stopped talking about it thank you guys for putting on an amazing show you made my sons birthday a brilliant one xxx"
Reviewed on 11/09/2016