Back to All events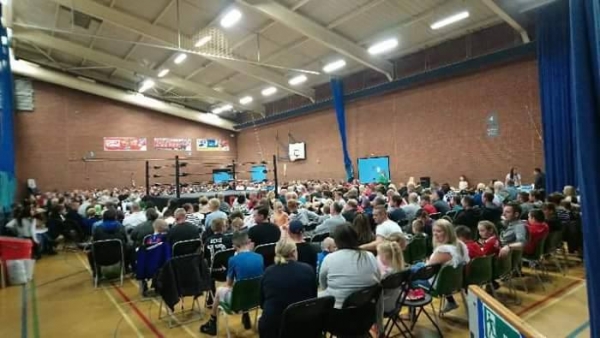 Event
2018 AMERICAN WRESTLING EPW ORMSKIRK
When / Where
1st February 2018
ORMSKIRK CIVIC HALL, Southport Rd, Ormskirk, L39 1LN
Event Description
TOP CLASS WRESTLING ACTION
Promoter reviews
AMERICAN WRESTLING EPW SOUTH SHIELDS
"Hi my husband took my grandson as part of his 9th birthday present. My grandson Lewis thoroughly enjoyed the night he loved it all. He was lucky enough to meet some of the wrestlers and they signed his poster which made his night. He arrived home high as a kite and didn't stop talking about it until he dropped off to sleep. Next morning when he woke up he was still talking non stop and even made a wrestling ring for his wrestlers out of an old ringtons hamper cardboard box. He absolutely loved the night and we would definitely take him again if possible. "
Reviewed on 07/02/2016
AMERICAN WRESTLING EPW CHESTER
"Good entertainment my 9 year old son loved it "
Reviewed on 22/03/2017
AMERICAN WRESTLING EPW ALFRETON
"Brill night all family enjoyed it will be going again "
Reviewed on 22/05/2016
EPW DEWSBURY
"Had a great night my son loved every bit of it and loved meeting the wrestlers and getting signatures it was a very entertaining evening and will be attending again. Thanks again for a great night "
Reviewed on 15/11/2015
AMERICAN WRESTLING EPW ALFRETON
"Grandchildren thoroughly enjoyed themselves and surprisingly so did I! Excellent value for money, will definitely go again. Neville "
Reviewed on 23/05/2016
AMERICAN WRESTLING EPW CLECKHEATON
"Really good show my 5yr old girl and 10 ur old boy loved it and are already asking when you are coming back "
Reviewed on 25/04/2016